Commencement Ceremonies 2021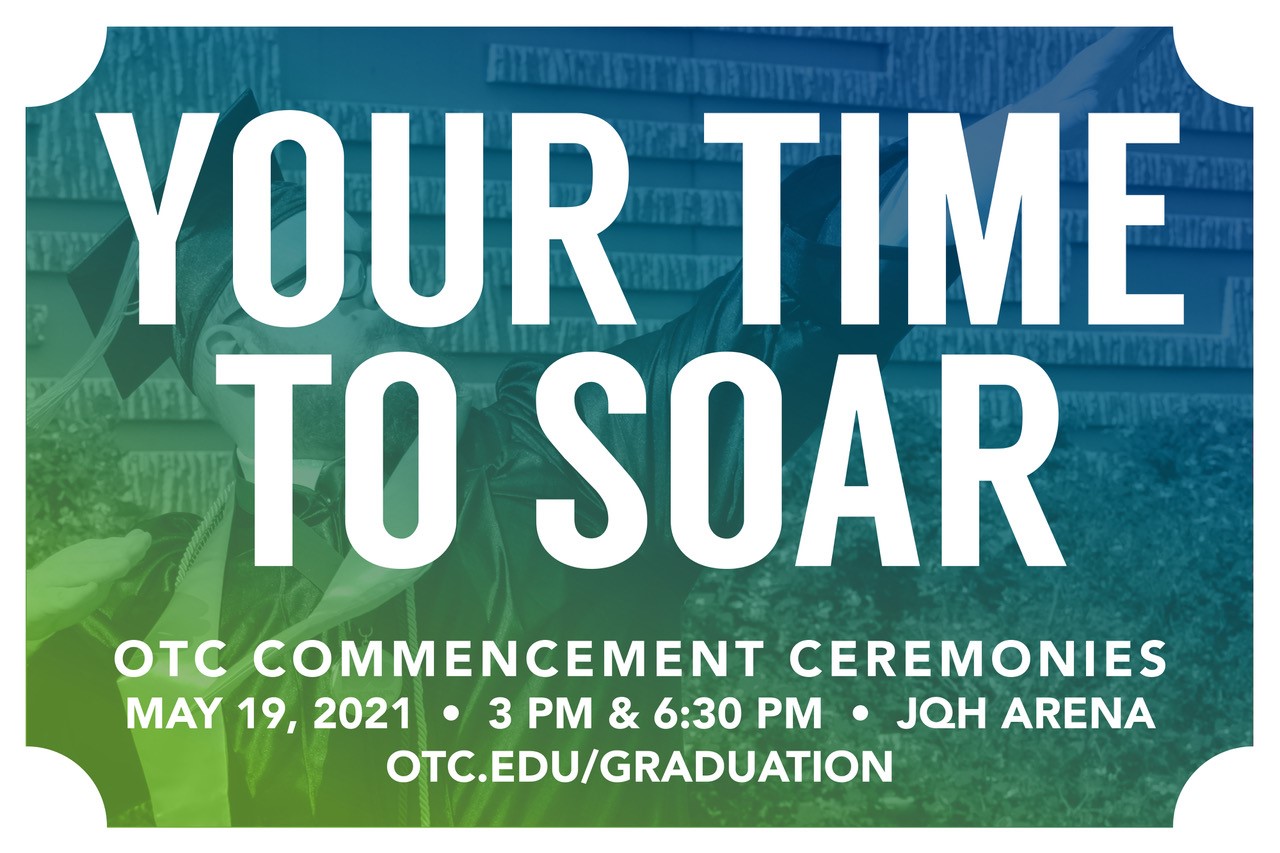 The 2021 Commencement is scheduled for Wednesday, May 19, 2021, at JQH Arena on the Missouri State University campus.
Graduates from the following semesters are invited to participate: Summer 2020, Fall 2020, Spring 2021, and Summer 2021.
Additionally, those graduates eligible to walk in the 2020 ceremony, which had to be canceled, are invited to participate in the 2021 ceremony.
Ozarks Technical Community College will follow all local public health guidance to ensure the health and safety of our community when planning the celebration for the Class of 2021.
Continue to visit the commencement website for the latest information about OTC's commencement ceremonies.
Related Events