Moral Injury and PTSD Presentation
December 6, 2018 @ 2:00 pm

-

4:00 pm

Free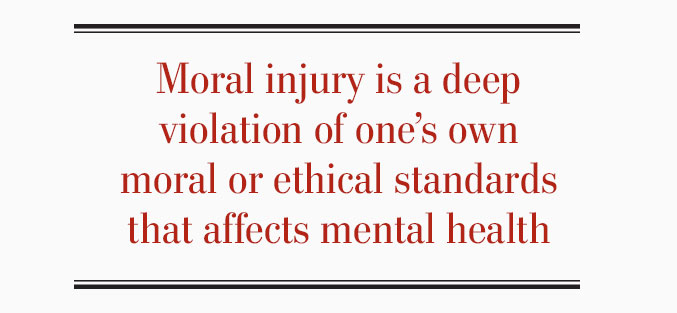 This presentation will be give twice—once at 2 p.m. and once at 3 p.m.
This presentation will help students, faculty and staff better understand how service-related traumatic experiences can result in moral injury, which can be disruptive to normal, everyday tasks, relationships and well-being. Moral injury is well-documented among the US Armed Forces and by the Department of Veterans Affairs, as well as among critical-incident first-responders in law enforcement and public safety.
Moral injury is generally defined as one's having transgressed a moral boundary, which leads to personal and persistent life consequences. Moral injury is associated with traumatic life experiences and is often expressed through feelings of guilt, shame, regret, anger, grief, remorse and isolation, and may include self-harming behavior. For example, there are some twenty suicides reported daily among military Veterans.
Related Events