Origins: A Spectrum – OTC Fine Arts Student Exhibit
May 6 @ 6:00 pm

-

10:00 pm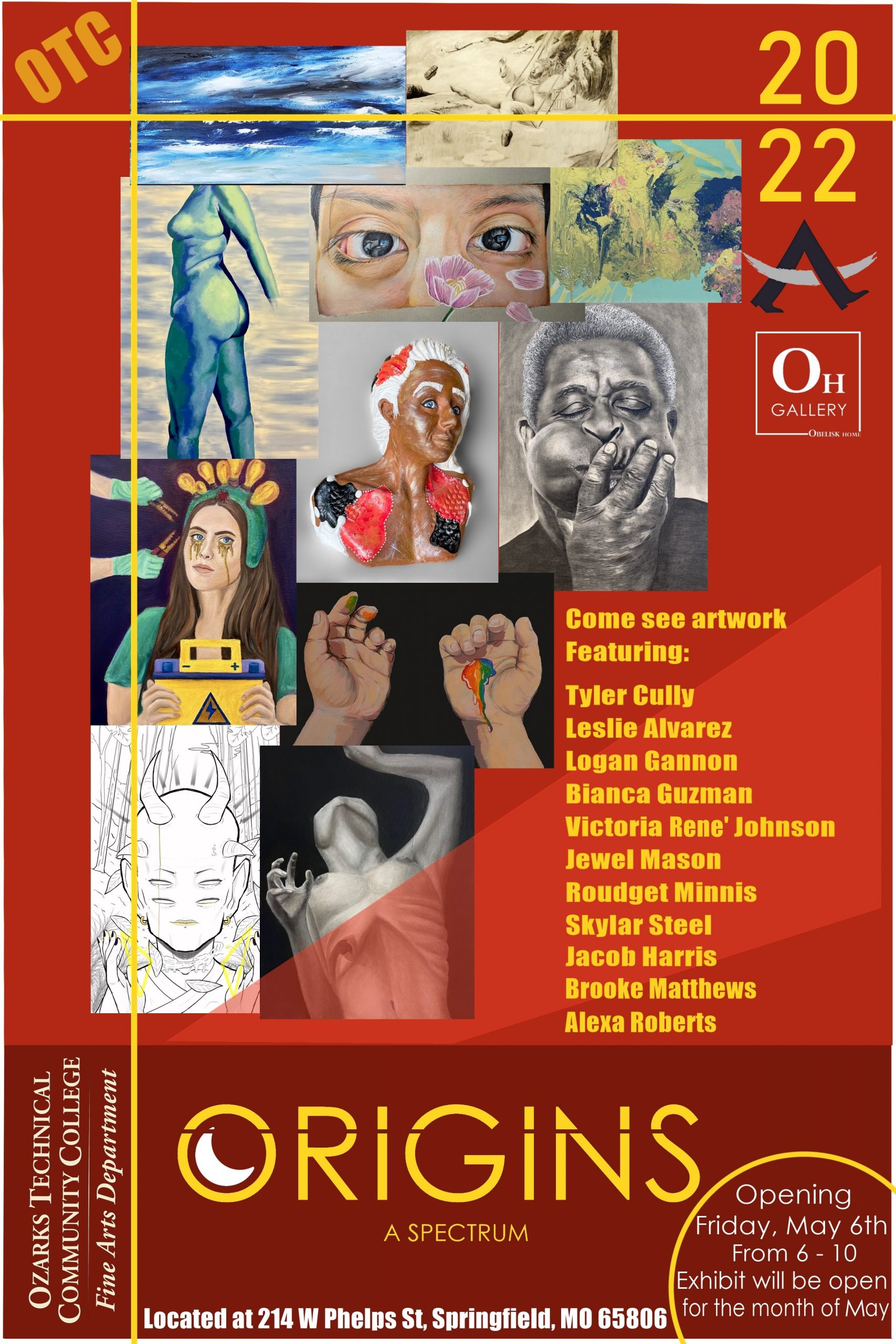 OTC FINE ARTS is also honored to announce more May 6 First Friday Art Walk happenings at OBELISK HOME's main gallery and the lower level gallery located at 214 West Phelps St, Springfield, MO.
In the main gallery, one of our own OTC art instructors, Meganne Rosen, will have a solo exhibition, Lineage, which is a body of work based on two stained glass windows her grandmother made. For these paintings, she is examining her unique use of color and shape through a lens of further abstraction. These works are painted in oil using a wet-on-dry technique to build nuance and depth into the intense palette inspired by glass.
In the lower level gallery at Obelisk Home, our OTC Fine Art Portfolio Development and Independent Study Painting II students will have a group exhibit on display, Origins: A Spectrum. The title, Origins, alludes to this being a kind of origin story, because, for many of them, it is their first gallery exhibition. Spectrum is in reference to the wide range of subjects and media explored in this body of work.
Related Events