Phi Theta Kappa Orientation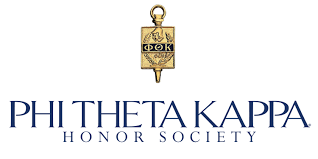 Phi Theta Kappa is the official honor society for community colleges by the American Association of Community Colleges. It is also the largest honor society in higher education with 1,285 chapters on college campuses in all fifty of the United States, U.S. territorial possessions and eight sovereign nations. More than three million students have been inducted since its founding in 1918, with approximately 134,000 students inducted annually.
Come find out what Phi Theta Kappa Honor Society has to offer!
Related Events