Student Showcase Exhibition
December 7, 2018 @ 5:00 pm

-

7:00 pm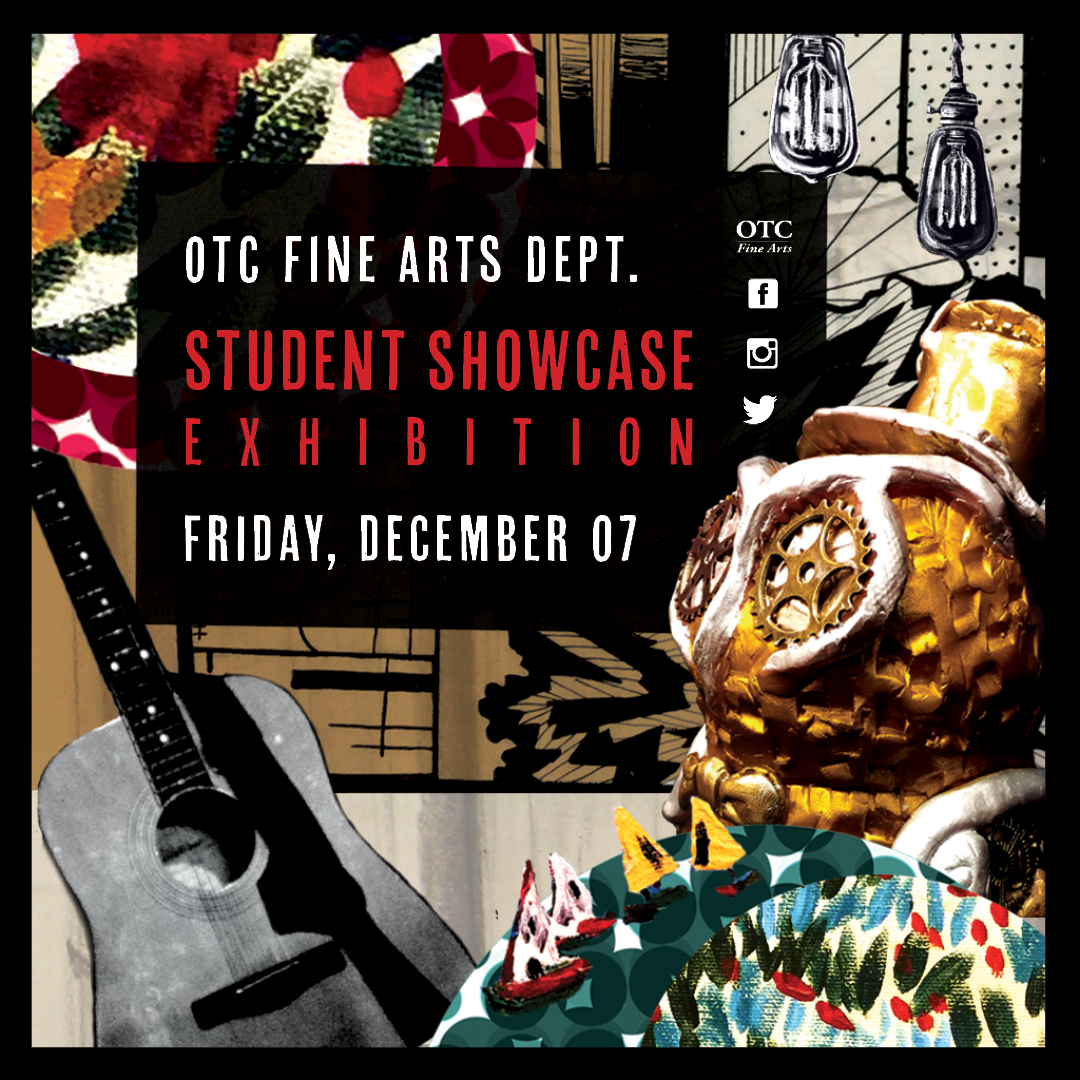 Join us for our opening reception in the Jared Family Atrium in the Information Commons Building on the Springfield campus. We will have the best work on display from our visual arts courses, including drawings, paintings and works from our foundations classes. We also invite you to come listen to the musical performances by talented students of OTC Music Department.
This year's OTC Theatre Showcase will be held in ICE 123 and will feature two one-act plays, which will be produced by Intro to Theatre students:
"Selfie" by Bradley Hayward: "It's senior year and problems are mounting for a group of high school students as they prepare for the future. Facing bullies, parents, pressure, sickness and their own self-judgment, the characters search for ways to stand out. As they document their year, one click at a time, they come to realize life is not about what other people see — it's about the pictures they have of themselves."
"4AM" by Jonathan Dorf (who also wrote the script for our recent production, "High School Non Musical"): "What's it like to be awake when the rest of your world is asleep? Meet an early-morning jogger, a radio DJ whose show may have an audience of none, a modern Romeo and Juliet, the author of a most unusual letter, and many other teen characters as they search for connection in the magic hour. Through a series of connected scenes and monologues, join them on their journey as they discover whether the monster under the bed is real, and collectively wonder…is there anybody out there?"
This Student Showcase promises to be a wonderful celebration of hard work and creativity, culminating in this end-of-the-semester community event!
Related Events