Survivor Support Group Development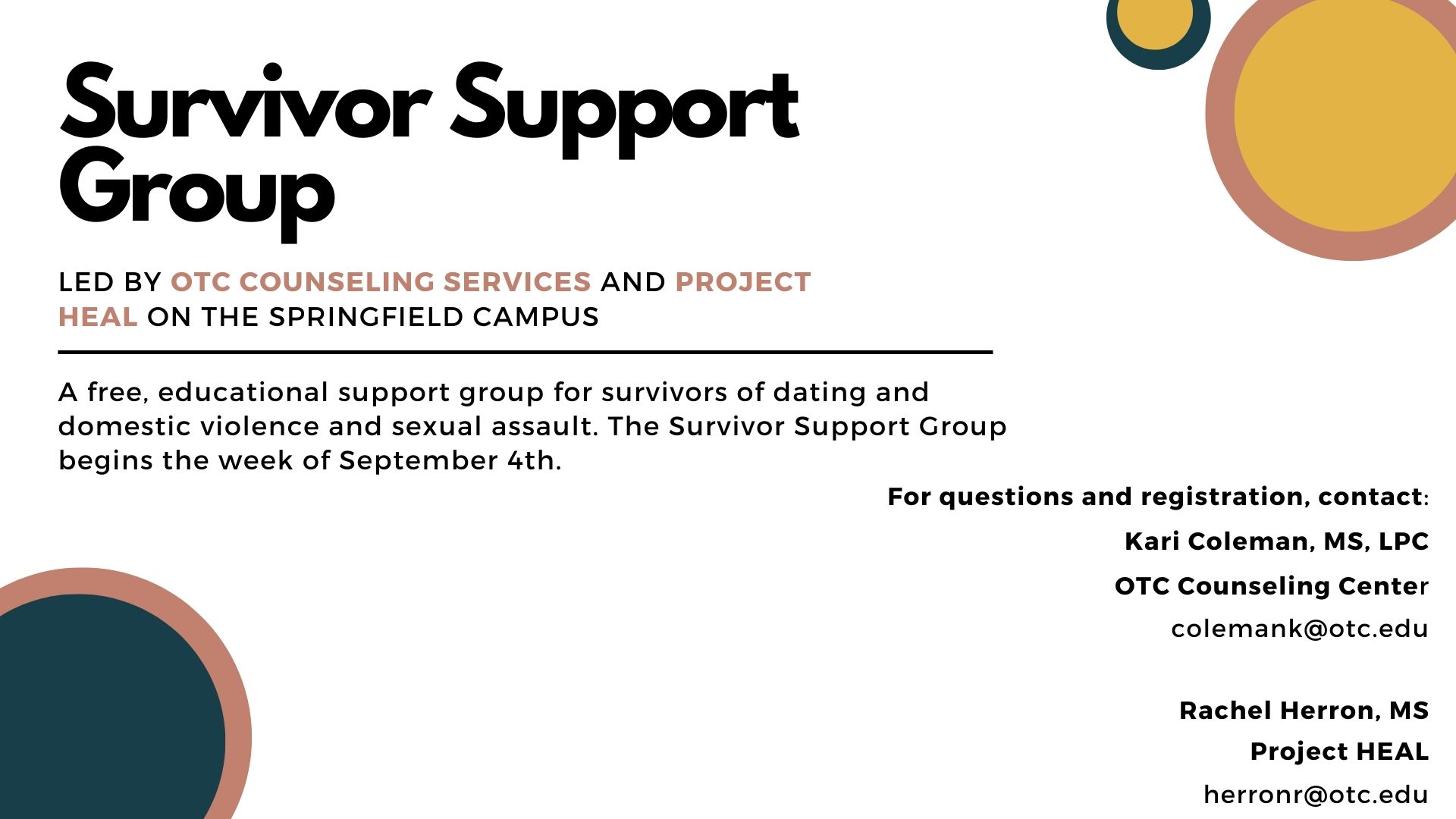 We are here to support you.
We are setting up a free, educational support group: a place for survivors of dating and domestic violence and sexual assault to find empowerment, and learn important tools for coping. The plan is that the group will start in September and end in December, with the specific date and time to be determined based on student availability. Students interested in joining the group should contact Kari Coleman at colemank@otc.edu or Rachel Herron at herronr@otc.edu. Students can join anytime up until November.
REACH OUT TO US TODAY to help us pick a date and time that works for you.
Presented by OTC Counseling Services and Project HEAL.
Related Events