Toys for Tots Toy Drive by Phi Theta Kappa
November 26, 2022 @ 8:00 am

-

5:00 pm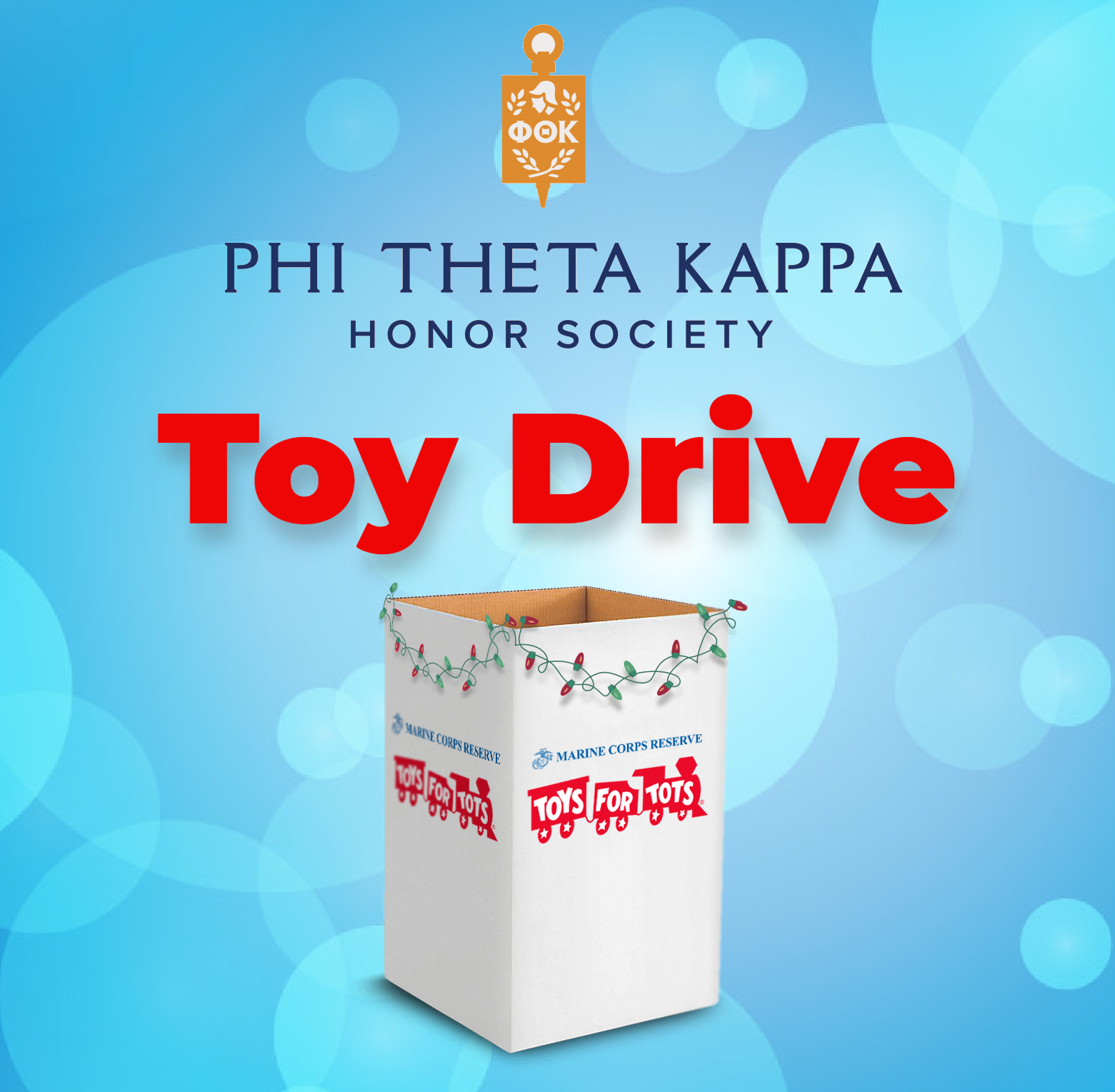 Now through Dec. 4, our Chapter of PTK, Alpha Psi Tau, is teaming up with the Marine Foundation's Toys for Tots on the Springfield campus this year to collect donations for local children in need. "The primary goal of Marine Toys for Tots is, through the gift of a new toy, help bring the joy of Christmas and send a message of hope to America's less fortunate children". If you would like to donate a new unwrapped toy, we have boxes scattered around the Springfield campus in the following locations:
1. Carol Jones Writing Center
2. Speckman Tutoring and Learning Center
3. Hamra Family Library
4. Jared Family Atrium
5. Norman K. Myers building entrance area
6. Lincoln Hall entrance area
7. ITTC building entrance area
8. Early Childhood Education Center entrance area
9. Plaster Center for Advanced Manufacturing entrance area
10. Student Services (ICW)
11. Outside of the ESports Lounge entrance
12. Honors Lounge
Thank you for all your support!
Related Events